Baltimore, Maryland – Brandon Lackey and MC Bravado started Label Necklace: A community building and artist empowerment group in Baltimore. As described by the founders as, "an abundance of dope creatives" Label Necklace aims to "exchange invaluable info and connect dope people, so they could do more dope shit". Each event has a unique twist to it, with a physical takeaway alongside all the knowledge and experiences shared. This time it was professional photos, press, and merch from the organizers, shared amongst a healthy crowd of growing music artists and creatives.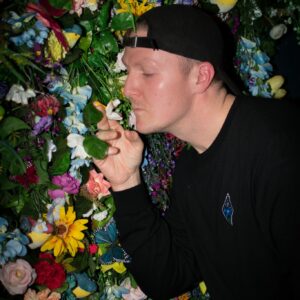 AWALL has been able to network through Label Necklace's events to help expand his range of artistry from video and graphics to mixing and concert planning. Brandon Lackey and MC Bravado have provided an invaluable experience to Andrew and recommends the meetups to any other artists or creative individuals who are looking to meet likeminded people who love the graft as much as they do!
You can read more about the event and the other artists from the Hype Magazine's article on it here.
This press release from AWALL has been made possible through his company, Unidentified Enterprise LLC, as well as his associates at TechPod Social.
For more information about this release, please contact:
Andrew Cornwall
Copyright 2023 – Unidentified Enterprise LLC and its affiliates.