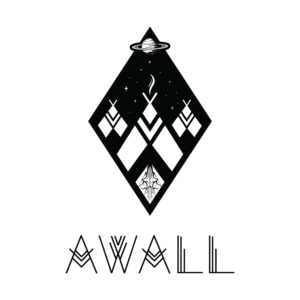 BALTIMORE, MD – Singer and songwriter, Andrew "AWALL" Cornwall uses his lyrics and the power of rhyming to create positive impact and healing throughout the world. With influences such as Mac Miller, Three 6 Mafia and Travis Scott; he has traveled the mid-atlantic performing at the 2016 New Year's Bash in Central Park, NY; The Velvet Room in Philadelphia, PA; Ram's Head Live in Baltimore, MD and The Fillmore in Silver Spring, MD, to name a few.
With this current release, AWALL embraced the neon nightlife of Baltimore to create his soundscape for the music video for Breakin' Molds. Recruiting a team of like-minded creatives to help him organically produce, mix, master and edit was at the forefront of this release. As such, Andrew has spent countless hours on his creations, making sure they align with industry quality to help attract a wider audience to share his life relatable experiences and positive impacts.
Breakin' Molds is AWALL's first release of 2021, with lots of effort going into planning his upcoming songs as part of a 50 track, 2 year release plan – so get used to seeing his name! With the track already receiving airplay on top streaming services, Andrew is growing his audience significantly with the aim of getting signed by a record label to help him share his music with the world.
Andrew is also known for putting out other recognizable tracks such as "ANTI" and creating music videos like "Distant" with his contacts to help complete his creative vision for effective reach through the medium of music.
This press release is the first of many from AWALL and has been made possible through his company, Unidentified Enterprise LLC, as well as his associates at TechPod Social.
For more information about this release, please contact:
Andrew Cornwall
Copyright 2021 – Unidentified Enterprise LLC and its affiliates.