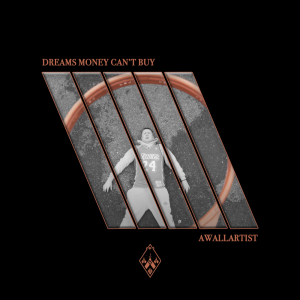 BALTIMORE, MD – Andrew's newest release is now on the airwaves ready to be streamed on Apple Music, Spotify and other services his fans use!
"Coming up with this song was a feat in itself but the music video really made it come together as part of the ensemble of my music journey." – Andrew "AWALL" Cornwall
Taking place In Baltimore's Line Up Room Studios, AWALL finds himself wanting to forget about the money in order to pursue his music recording "dreams that money can't buy".
Furthermore, AWALL conveys his passion for his work past, present and future and wants to aim to get with a record label on top of his own company, Unidentified Enterprise LLC in order to fully take off as a musician and lyricist.
For fans: stay tuned for more upcoming releases from Andrew "AWALL" Cornwall and be sure to support him by streaming his music, following him on social media and connecting with him on his website!
This press release from AWALL has been made possible through his company, Unidentified Enterprise LLC, as well as his associates at TechPod Social.
For more information about this release, please contact:

Andrew Cornwall
Copyright 2021 – Unidentified Enterprise LLC and its affiliates.