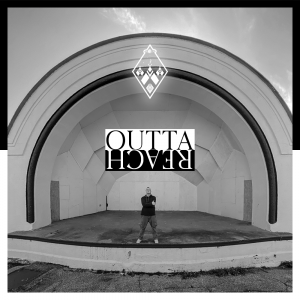 BALTIMORE, MD – Encapsulating his feelings in Outta Reach, AWALL is releasing yet another track as part of his 50-track release plan over 2 years. 2021 has brought us some great new content from Andrew and he's only just getting started.
In cooperation with Cory from CDSVisions, the video entails a bird's eye view of Baltimore along with a smooth piano melody in the background, highlighting the duality a city can hold. Flip-Flopping between an urban setting and a rural one, Andrew "AWALL" Cornwall paints a picture using every color in his palette.
With regards to future releases, Andrew Cornwall has still got more tracks coming for the fall season, making the most of the amazing visual scenery in the autumn. Stay tuned in the next few weeks for this over his website, social medias and music outlets!
AWALL loves all the support he gets from other artists in the industry but also his listeners. Following, liking or sharing his music is greatly appreciated and helps get his music out there for record labels to hear!
This press release from AWALL has been made possible through his company, Unidentified Enterprise LLC, as well as his associates at TechPod Social.
For more information about this release, please contact:
Andrew Cornwall
Copyright 2021 – Unidentified Enterprise LLC and its affiliates.