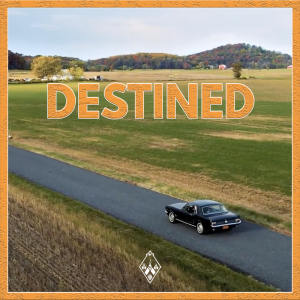 BALTIMORE, MD – Leaving the city for a more rural setting, Destined takes place in the backstreets and fields with a slightly more mellow and slow pace compared to his other music. Ethan Mayfield has played a key part in producing the original track for Destined that Andrew added his lyrics to.
"The perfect fall tune for when the leaves are falling" – Cory Jones, Early Listener
Patrick Hineke, a local video producer, has joined forces with Unidentified Enterprise to record this and several background productions for AWALL.
Pivoting from usual inspirations, Andrew has been working on this song for over a year in his own style alongside all of his other projects. Hand picked from the treasure trove of music, he believes this is a great time of year for Destined to come out and be heard by the public.
More and more developments are happening over on Andrew's social media, with the potential for merchandise giveaways, special pre-saves and early listening underway. Follow him and turn on post notification so you never miss a beat when it comes to new releases and fan reach-outs!
This press release from AWALL has been made possible through his company, Unidentified Enterprise LLC, as well as his associates at TechPod Social.
For more information about this release, please contact:
Andrew Cornwall
Copyright 2021 – Unidentified Enterprise LLC and its affiliates.