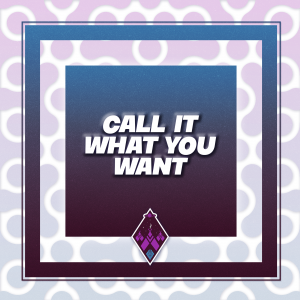 HAMPDEN, MARYLAND – Andrew's heading back to his childhood hometown, Hampden, Baltimore and making a brand new video for "Call It What You Want"!
Cornwall and producer, DELTAnine (Chris Honsberger) were in the studio when they had concluded their session together, Chris placed the question of: "What should it be called?" – Andrew had a quick witted reply of "Call it what you want". But to Chris's surprise he asked again about what to call the song they had just recorded. They went back and forth several times before Honsberger got the message and finally typed in the title of the song.
Since working previously with Patt Productions (Patrick Heinecke), AWALL has been able to record some professional content and he helped once again to deliver an amazing video for YouTube and social media! Patt Productions has also worked on "Destined" and has several pipeline projects with AWALL lined up.
Over this year, Andrew Cornwall has worked tirelessly to release relevant and well-made music in accordance with his music catalog of over 50 unreleased songs. His recent success is hyping him up for even more releases so keep an eye out for more music very shortly!
Easily find out more information about upcoming releases and behind the scenes content by searching @awallartist on your favorite social media platforms.
This press release from AWALL has been made possible through his company, Unidentified Enterprise LLC, as well as his associates at TechPod Social.
For more information about this release, please contact:
Andrew Cornwall
Copyright 2022 – Unidentified Enterprise LLC and its affiliates.