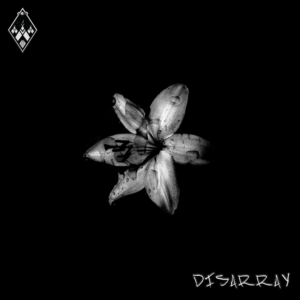 WEST BALTIMORE, MARYLAND – An abandoned mansion on the west side of Baltimore was the perfect place to film Andrew's winter-themed track "Disarray". He scoped out the location whilst on a walk and thought this fitted the melancholic style of the song.
During filming, Andrew made use of the Baltimore cityscape and unique props to help him tell the story of a relationship gone wrong. (Luckily not a personal one!) The lyrics are an insight as to what one may feel when going through a breakup, with the feelings of confusion and depression prevalent.
AWALL fit this song into the calendar to suit perfectly with the dismal and damp time of year. You can add it to your playlist to fit your mood or just as a mellow tune on all the top streaming platforms.
With 2022 coming to a close, Cornwall has lined up a special release on the 23rd of December with a slightly more upbeat theme! Keep your eyes peeled for more information and teasers within the coming days and weeks. (NOTE: It's not a Christmas song!)
Easily find out more information about upcoming releases and behind the scenes content by searching @awallartist on your favorite social media platforms.
This press release from AWALL has been made possible through his company, Unidentified Enterprise LLC, as well as his associates at TechPod Social.
For more information about this release, please contact:
Andrew Cornwall
Copyright 2022 – Unidentified Enterprise LLC and its affiliates.