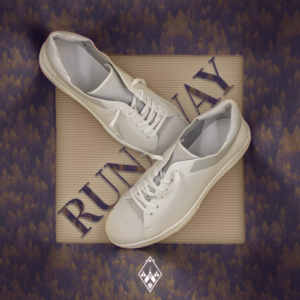 Baltimore, Maryland – For the New Year's blues, Andrew "AWALL" Cornwall has made a self-made montage video to go with his new song, Runaway. This track has a lower tone and makes for easy listening late in the evening. It hits home for many with lyrics about taking your time and moving on from hard-hitting events in life.
After some intense mixing and mastering by Chris Honsberger (Also known as DeltaNine), AWALL recorded this in DeltaNine's home studio, layering on different instrumentals and vocals to give the iconic melancholic tone to the song.
There's already a whole host of tracks lined up for the new year and it's recommended to keep your eyes and ears on AWALL's social media channels for all the latest updates about what's to come.
AWALL has been working on getting his music out to as many people as possible. Every like, share and play speaks volumes to the growth since 2020.
This press release from AWALL has been made possible through his company, Unidentified Enterprise LLC, as well as his associates at TechPod Social.
For more information about this release, please contact:
Andrew Cornwall
Copyright 2023 – Unidentified Enterprise LLC and its affiliates.