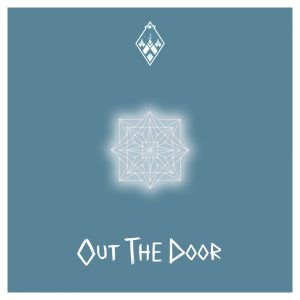 BALTIMORE, MD – This new 2022 hip hop drop from AWALL is the first of the "Flavorful Fridays" release list, following every Friday. 7 weeks, 7 tracks.
Out The Door captures a drum-heavy beat and a fluid lyrical flow to convey a message of independence and motivation, perfect for a workout playlist to keep you going! As always, Andrew "AWALL" Cornwall has embedded a message into this song from his personal experiences to influence others to be inspired and consistent.
From 4 releases in 2021, AWALL aims to make 2022 his year by giving his listeners more than 7 scheduled releases for the first half of the year with even more to come across the board! You find out more about the next releases by keeping up to date across his social media.
AWALL is keeping it fresh! Feel free to contact him via social media and give him your feedback, inspiration and insights so he can only improve his work.
This press release from AWALL has been made possible through his company, Unidentified Enterprise LLC, as well as his associates at TechPod Social.
For more information about this release, please contact:
Andrew Cornwall
Copyright 2022 – Unidentified Enterprise LLC and its affiliates.